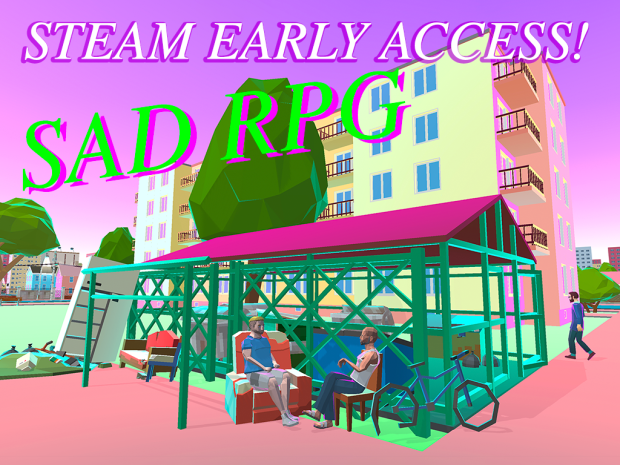 11-11-2021 we released "SAD RPG : A Social Anxiety Role Playing Game" on Steam Early Access and it's ready to be played, tested, loved or hated!
Join us on a surprisingly colorful, weird and full of surprises journey through reality which is a metaphorical fight with social anxiety disorder.
Download the game and let us know what you think - all suggestions, comments, opinions matter for us and are more than welcome - please, share them. You are important 🙂
Source and More information: SAD RPG – Steam Early Access!
Author: indieDB.com