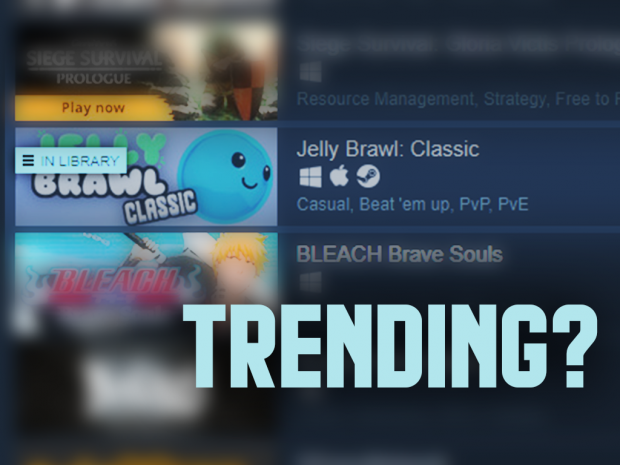 So I released my game's demo as a free game on steam hoping to see more exposure than its demo release.
By the end of this first week, I had over 3.5 mill impressions, almost 90k page visits, 22,000 demo units moved and 260 wishlist additions on my full game. Now we're cooking baby
After I received 50 reviews (that were still above 80% positive) within a week and a half I appeared on the new and popular list on Steam!
Source and More information: I Got My Game Trending on Steam?! – Devlog 13
Author: indieDB.com